Email marketing has become an acceptable option for marketing a business. It allows you to stay connected to current and prospective clients and provides ways to grow your business and build a loyal following. As a viable and low-cost part of your marketing plan, it plays a big role as a method by which you can distribute, advertise, and promote various types of communication to a wide range of recipients.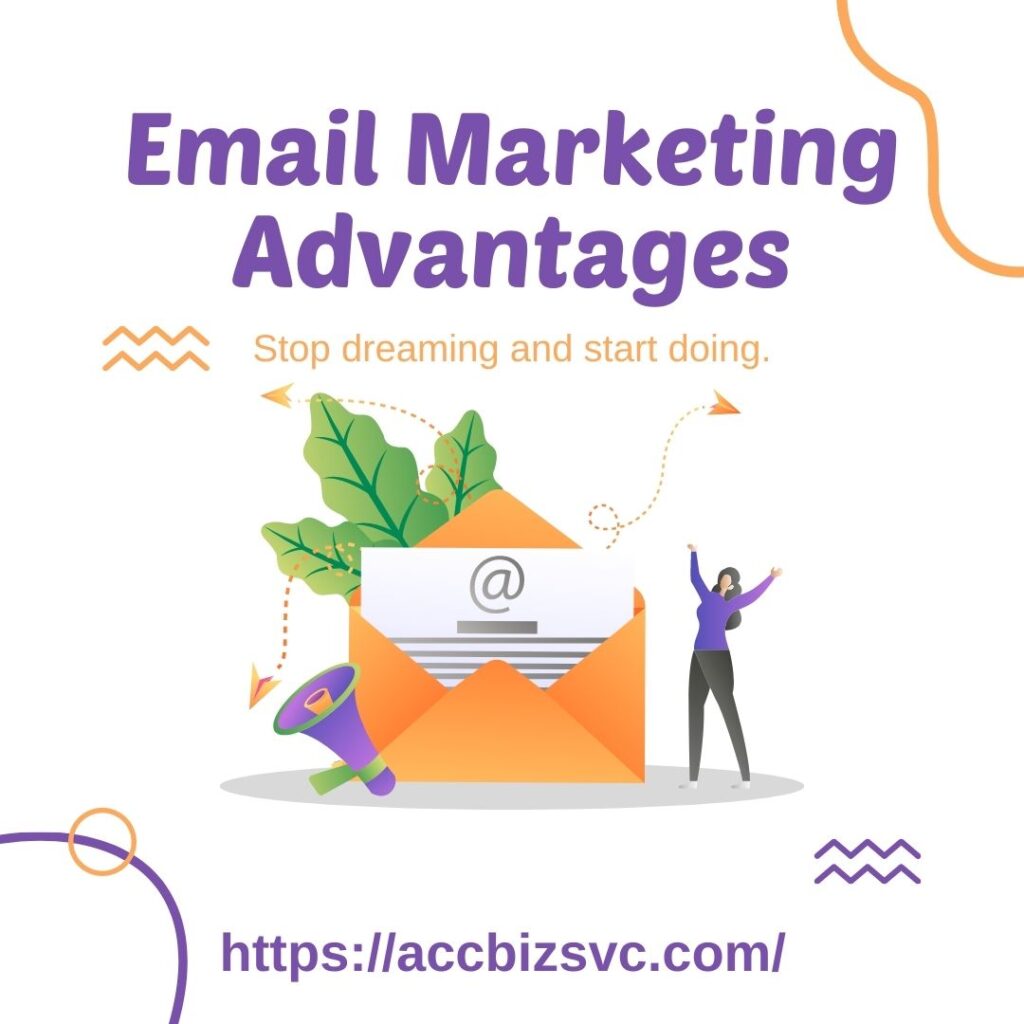 Through a targeted email marketing approach you may tailor or personalize your message to your specific audience or niche. In marketing terms, this is called segmentation.
The advantages to using an email marketing strategy to promote your business are many, such as: low cost as compared to traditional mailing costs, the speed at which your message is delivered, and the ability for recipients to forward the message to others who may also be interested. Moreover, email marketing software allows you to track results of your communications, allowing you to evaluate your success and enhance your messages through your statistical insights.
While there are multiple advantages, keep in mind that email marketing is intended to be an enhancement to your other marketing activities. For example, it may be used to lead your prospects to your website, which should be designed to process sales, while your email marketing campaign will highlight the benefits of your offerings and encourage prospects to make a purchase. Your website should also be the focus of other online marketing strategies such as search engine optimization (SEO), pay-per-click (PPC) advertising, and article marketing. Email marketing allows you to enhance all your marketing efforts and encourages customers to patronize your business and become loyal fans.
Always remember when implementing an email marketing campaign do not overdo it, one of the downsides or disadvantages of email marketing. If you're sending emails to thousands of people every other day, they're going to get tired of hearing from you and either delete them or opt out of your mailing list, which will potentially cost you a lot of business. The last thing you want to do is irritate your subscribers by making them feel they've been tricked into signing up for something they didn't actually want.
Email marketing is a very valuable tool to supplement your marketing strategies while giving you an additional method to keep in touch with your customers and prospects to build a loyal following.
Jeannine Grich, CVA, MVA, EthicsChecked™, provides marketing and social media support, training and consulting to busy entrepreneurs. For information about finding a VA, download her FREE 10-Step Guide to Finding the Right VA, or to learn why Social Media should be an important part of your marketing plan check out her FREE Report, Social Media Marketing Benefits, visit: https://accbizsvc.com/, or contact her at [email protected]
Ready to find out how to take your business to the next level? Schedule a 30-minute complimentary session to discuss your marketing and website/social media presence, here!