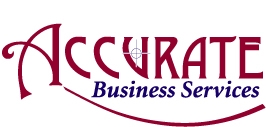 How We Work, and Why!
An Interview with Jeannine Grich – Owner of Accurate Business Services (Clontz Business Services, LLC)
Why should prospects consider working with Accurate Business Services?
We work with coaches, speakers, authors, consultants, tradesmen, and real estate professionals who are very good at what they do, know it's important to have a professional Internet presence and brand, but don't have the time or training to manage it on their own. They understand the added value of partnering with experts to increase their success and achieve their goals.
We have a professional team of experts who are proficient in Internet marketing and social media support, training and implementation. We have unique skills that address all areas of support to this market segment from creating and maintaining a website presence to shopping cart setup and implementation.
What services do you provide?
We provide a vast array of online marketing and social media marketing options virtually. This means we operate off-site specializing in helping our clients to expand their online presence in a number of platforms and options, such as:
Website/blogsite design, creation and maintenance
Blog and eZine creation and submission
Social media marketing programs and profile setup/maintenance
Writing, editing, researching blog and eZine posts
Marketing consulting and system setup
What sort of programs do you provide to clients
We work in a value-based package model that allows clients to get real results on an on-going basis while maintaining a clear picture of what your costs will be to achieve those results. While we have several basic and advanced packages available on our website, we are also able to create a package to fit any client's exact needs.
Do we review our packages at any point in our relationship?
Yes, once we are working together for 90-days, especially with custom packages, it's good for us to connect and see if everything is working well and whether or not we need to add or exclude any of the services included in your package.
We may also need to rework a custom package if we add new technology or tasks that fit with our overall plan and will increase your productivity or success.
Of course, if you feel we need to rework your package at any time we are flexible.
Why can't you charge me by the hour?
We charged by the hour for many years and found that the value and results were much more difficult to track and maintain. Using a value-based package model allows us the freedom to not have to track time, but provide a solution to the client's needs at a set cost.
This is how we now run the business.
Who will I be working with?
You will be working directly with me and only me.
If you need any marketing and/or social media consulting. That is handled exclusively by me. I have an extensive background in these areas and will be your point of contact when it comes to advising you of new technologies available to you, and suggesting new programs that might be beneficial to our work together.
What forms of payment do you accept?
We accept payments by check and Paypal.
Do you have a referral program?
Yes, we value and appreciate referrals from our clientele. We provide a rebate of sorts to our referring clients in the form of 10% off the invoice amount for the client they referred to us. Checks are sent within 30-days after the referred client pays their first month's package rate.
What makes working with Accurate Business Services different from other organizations offering similar services?
There are several things that set us apart from other companies offering Internet Marketing and Social Media services. Here is a short list for you to consider:
We've been in business for more than 20 years
We use a value-based results oriented package model
We provide stellar customer service, great turn-around, and have a 'customer first' mentality
We don't do business with everyone – we work with successful, motivated entrepreneurs looking for the best professional support and for a partnership and long-term commitment based on trust
Before we ever do business together, we make sure we are the right fit for you on a professional and personal level, and share the same business goals and values
If we're not the right fit, we are happy to refer you to others who might better support you
We are focused on providing you with the services you need to increase your success
Have more questions? Please feel free to contact me at 636-282-9550.