The task of building a list of subscribers for email marketing isn't too difficult if you already have a website that has engaging content and decent traffic. However, your visitors won't sign up just because you asked, you need to optimize your site to build your subscriber list without compromising its current focus or making it look like a sales page. To help you use your website to build your subscriber list for email marketing, consider these tips:
1) Make Your Sign-Up Form Visible
The first step to getting email marketing sign-ups is to let your visitors know the option to subscribe exists. Make it easy for them to find your sign-up form. If possible, you should position it in a way that it is visible no matter which part of your site a visitor is viewing.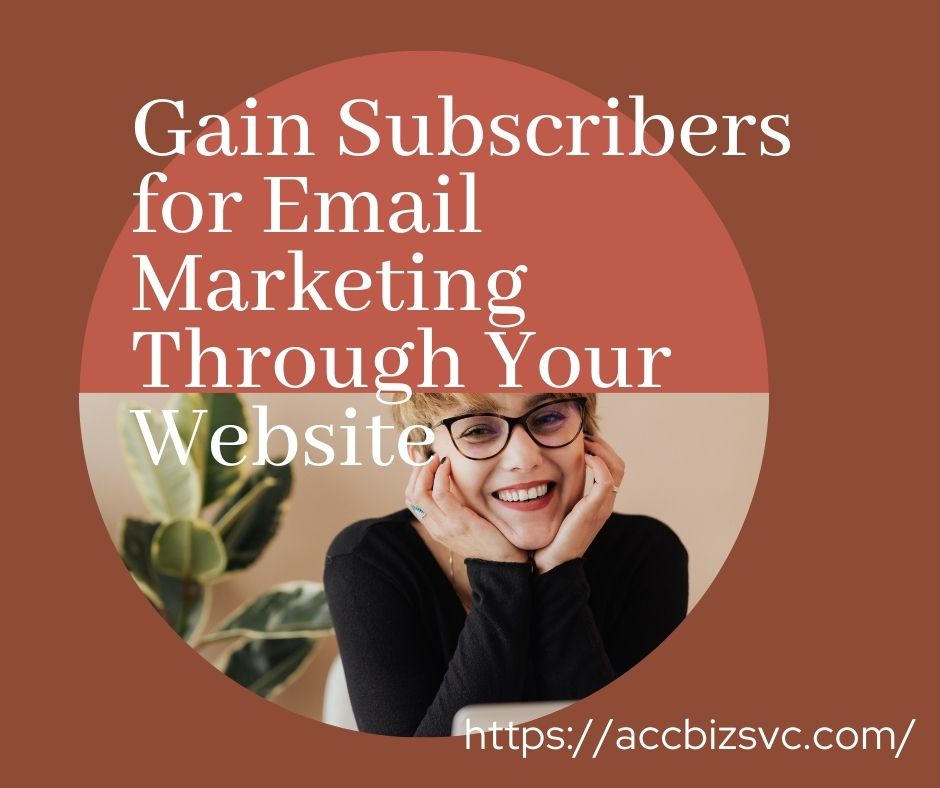 2) Provide Incentives to Subscribers
All internet users have become wary of signing up with their email addresses because of the many ways it can be used. This may bring up privacy concerns. To put such privacy concerns to rest, you need to give your website visitors powerful incentives to subscribe. Statements like "Register to Receive Our Weekly Newsletter" or "Sign Up for More Information" will no longer be enough to gain subscribers for email marketing. Experiment with different statements and incentives in order to find exactly what it is that will work for your specific target audience.
3) Minimize Required Fields
Although getting as much information as you can from your subscribers will allow you to fully customize your email marketing campaign for them, it may not be a good idea to ask for too much information right away. If your subscription form requires too many fields, potential subscribers may easily be turned off and refuse to sign-up at all. Generally, all you really need to ask for is the subscriber's name and email address.
4) Send an Email at Once
To manage expectations, immediately send emails to all who subscribe. These emails should contain everything new subscribers can expect from you whether it's a newsletter, free report, or something else. The same email should contain instructions that will allow new subscribers to confirm their email addresses or opt-in if you so desire. This will help you make sure that all the email addresses in your mailing list are valid and all those who subscribed are actually interested in what you have to offer. Doing this will help you avoid statistical nightmares when tracking the results of your email marketing campaign.
Always remember that visitors won't subscribe to your newsletters or marketing emails just because a sign-up form is available on your site. You need to woo them with incentives, entice them with proper communication strategies, and make it easy for them to sign up. As long as you keep all these in mind, you can make good use of your website to gain subscribers for email marketing.
Share your thoughts and ideas for new ways to gain subscribers by leaving a comment below!
Jeannine Grich, CVA, MVA, EthicsChecked™, provides marketing and social media support, training and consulting to busy entrepreneurs. For information about finding a VA, download her FREE 10-Step Guide to Finding the Right VA, or to learn why Social Media should be an important part of your marketing plan with her FREE Report, Social Media Marketing Benefits, visit: https://accbizsvc.com, or contact her at [email protected]